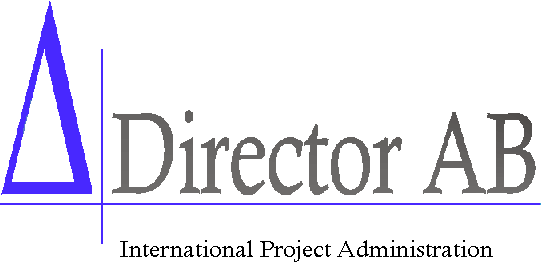 Director AB was established in 1998. Our business idea is to supply highly competent and cost effective administration of international training programmes held in Sweden. Director AB has over 30 years experience from more than 250 different programmes.
Our expertise focuses on the training programmes financed by the Swedish International Development Cooperation Agency (Sida). These programmes are implemented by many different organisations as an activity outside the usual work and suitable resources and structures are often lacking or arranged on an ad-hoc basis.
Our services include:
Development and implementation of suitable programmes for your visitors. We will be available when your visitors need us,
from arrival to departure on weekdays as well as week-ends.
Planning and implementation of shorter seminars, audits, feasibility studies, and implementation of improvement programmes.
First class administration of Sida International Training Programmes for fees that are significantly lower than most other programme organisers. We offer a possibility for the organiser to concentrate on the transfer of knowledge while we support and take care of all other aspects such as budgeting, distribution of brochures and applications, administration of applications, communication with applicants, hotels, transports, logistic planning, support to participants and lecturers, social activities, study tours, follow-up and evaluations.